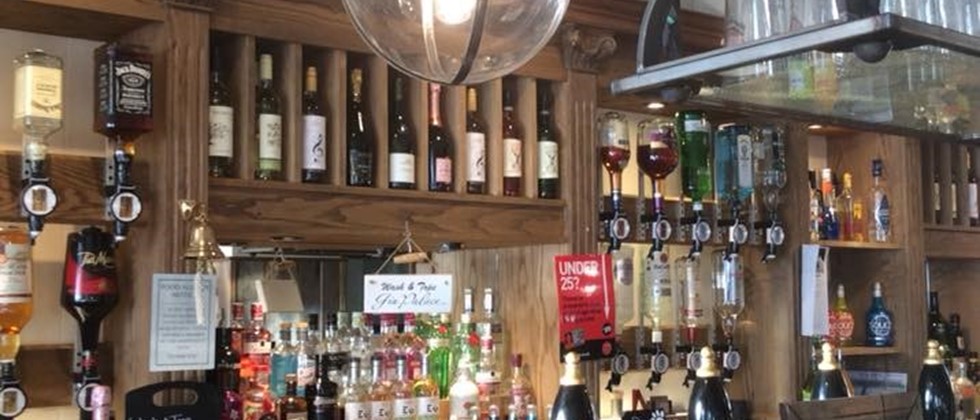 Drinks
Beer
Amstel
, Heineken
(4.1%)
Our classic, golden Amstel Beer, with its very distinctive and mildly bitter taste, has over the years become well known beyond the borders of its native country.
Beer
Foster's
, Heineken
(4.0%)
A pleasant, fruity, lighter-styled quaffing lager
Beer
Guinness Extra Cold
, Guinness
(4.3%)
Black as the night with a creamy tan head with a coffee and mild roasted aroma and flavour. Medium (light) bodied and a soft carbonation, a real mellow sweetness.
Beer
John Smiths Extra Smooth
, John Smith's Brewery
(3.6%)
John Smith's Extra Smooth was launched in 1993 and is now the nation's number 1 ale.
Cider
Strongbow Dark Fruit
, Heineken
(4.0%)
Crisp Strongbow cut with a blend of dark fruit
Cider
Symonds Founders Reserve
, Heineken
(4.5%)
Symonds Founder's Reserve is a distinctive premium cider at 4.5% abv.